A Rich History
Alloy Welding was founded in 1937 by Delphis "Del" Frechette. It was a job shop providing fabricated metal parts and welding repairs for local industry. As a welding pioneer, Del invented and built much of his original equipment. He and a few core employees blacked out the windows and worked night and day through WWII.
After escaping Bristol's 1955 Flood, we moved to our present location at 233 Riverside Avenue. Del's son Al joined the company and in the 1960s oversaw substantial renovation and expansion of the facilities. Al took over management of the company in 1973.
By 1980, the building had grown to 14,000 square feet.
In the 1980's and 90's, Alloy Welding broadened its territory and its array of services. Our customers now include military, construction, medical, and high-tech clients. Our mobile welding trucks allow us to work on-site for industrial maintenance and repairs. Our experienced staff can assist in custom design and project management.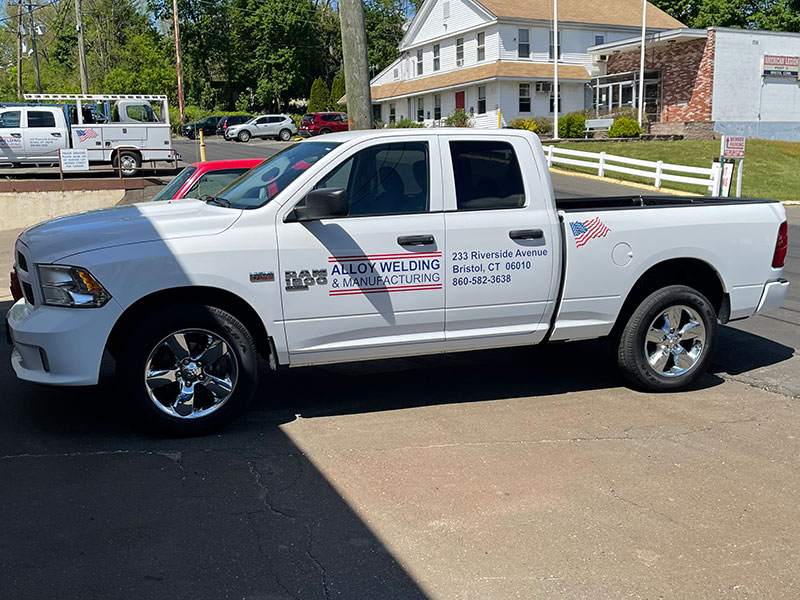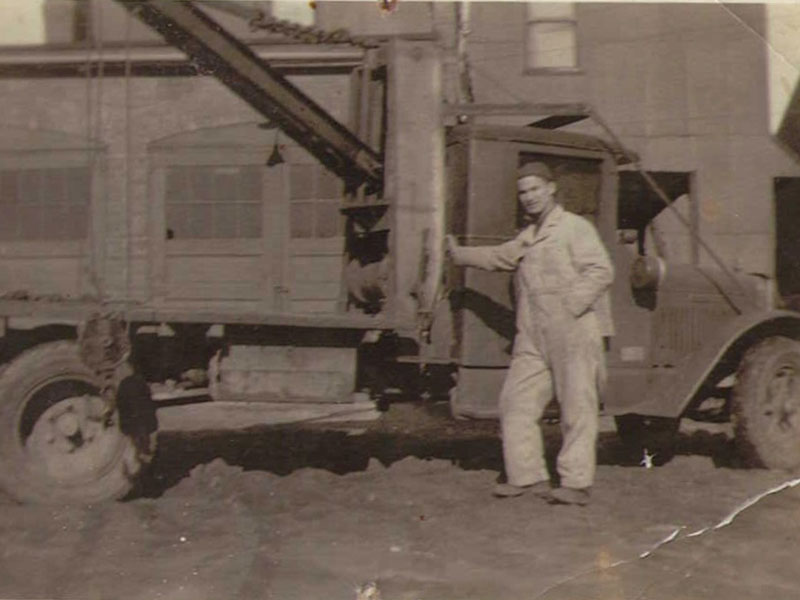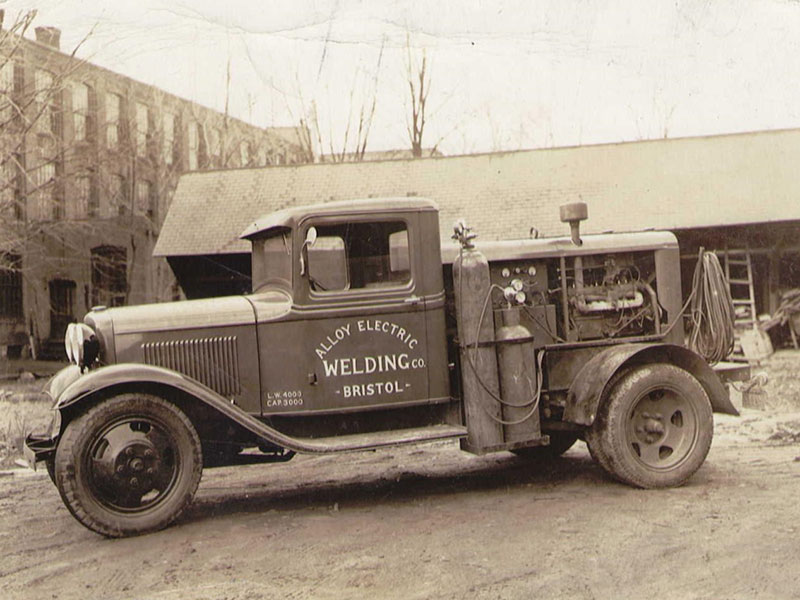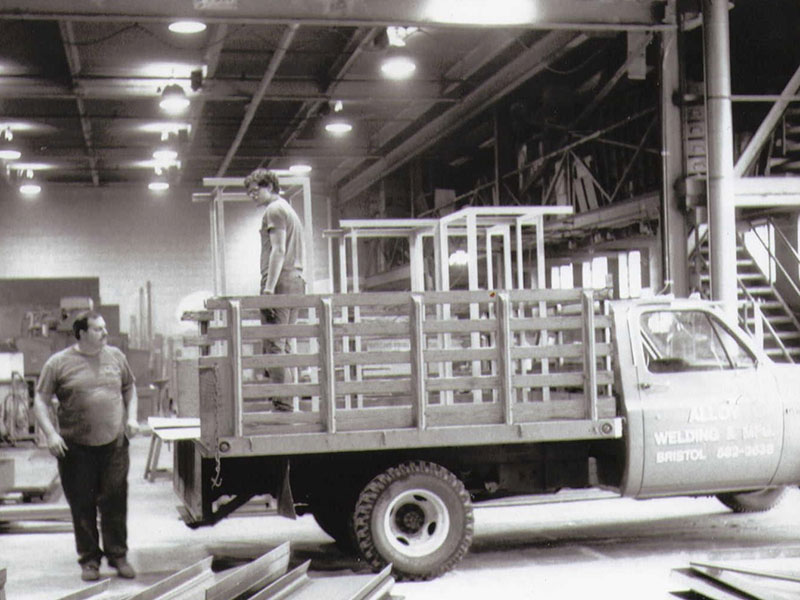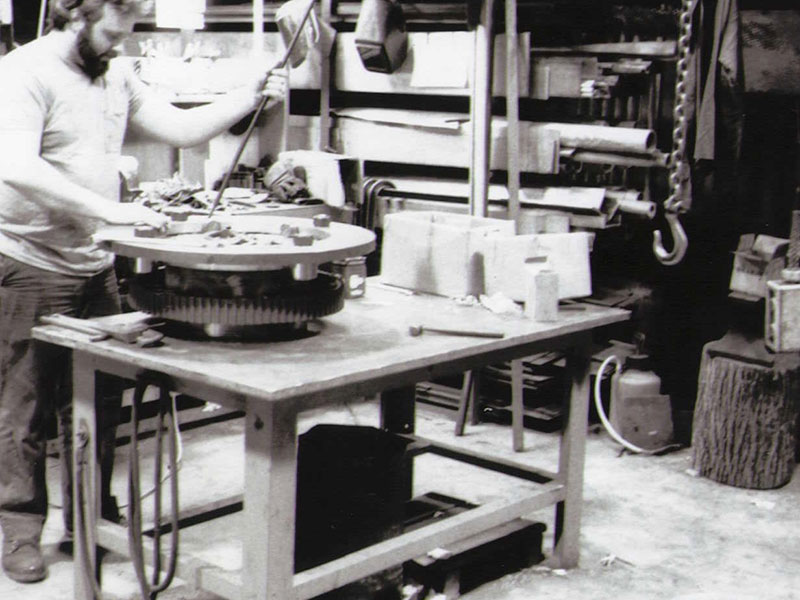 Third Generation
Al's son Darren took over management in 2005. Darren holds a PhD and has improved the professionalism of the company while maintaining its long-held values. As a third-generation business, Alloy Welding is poised for continued sustainable growth and success in the 21st century. We added a CNC water jet for quick and versatile shape cutting and a handheld laser welder for thin materials like Stainless Steel and Titanium that would otherwise warp and discolor.
Alloy Welding focuses more than ever on exceptional customer service and quick turnarounds. We maintain an ISO 9001:2015 quality system and an extensive safety program including OSHA-10 certification for all technicians. We are committed to treating every person with respect and dignity and we still pick up the phone when you call.
Fourth Generation
and Beyond
Darren intends to keep Alloy Welding a family business into the future. His wife Joy is the company's legal advisor, while Maxwell, Emilia, Ryan and Lauren have all worked for the business as teenagers. The whole family recognizes the importance of the Alloy Welding legacy and its place in Bristol's culture and economy for the future. We look forward to sustainable growth through the coming years.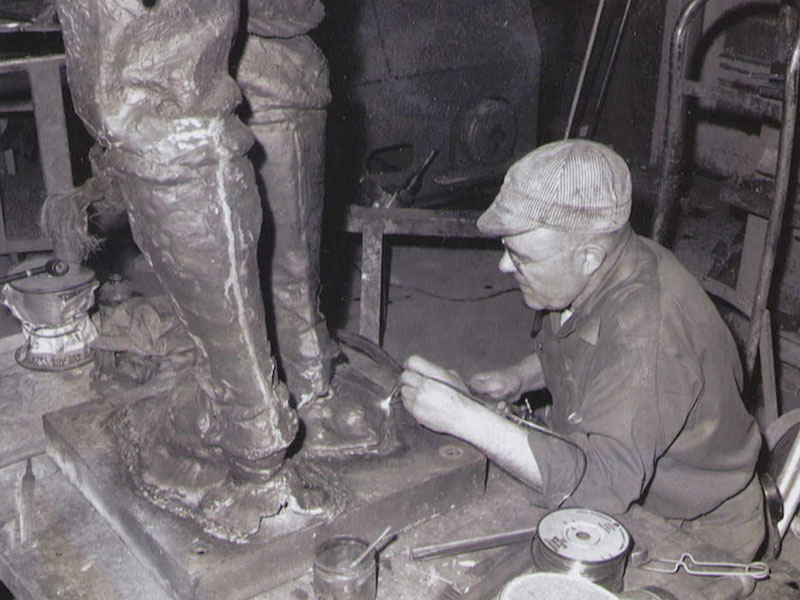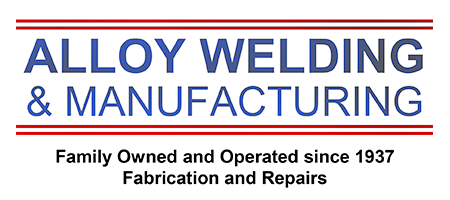 General Manager:
Darren Frechette
Sales Manager:
Ken Nelson
Office Manager:
Paula Hoponick